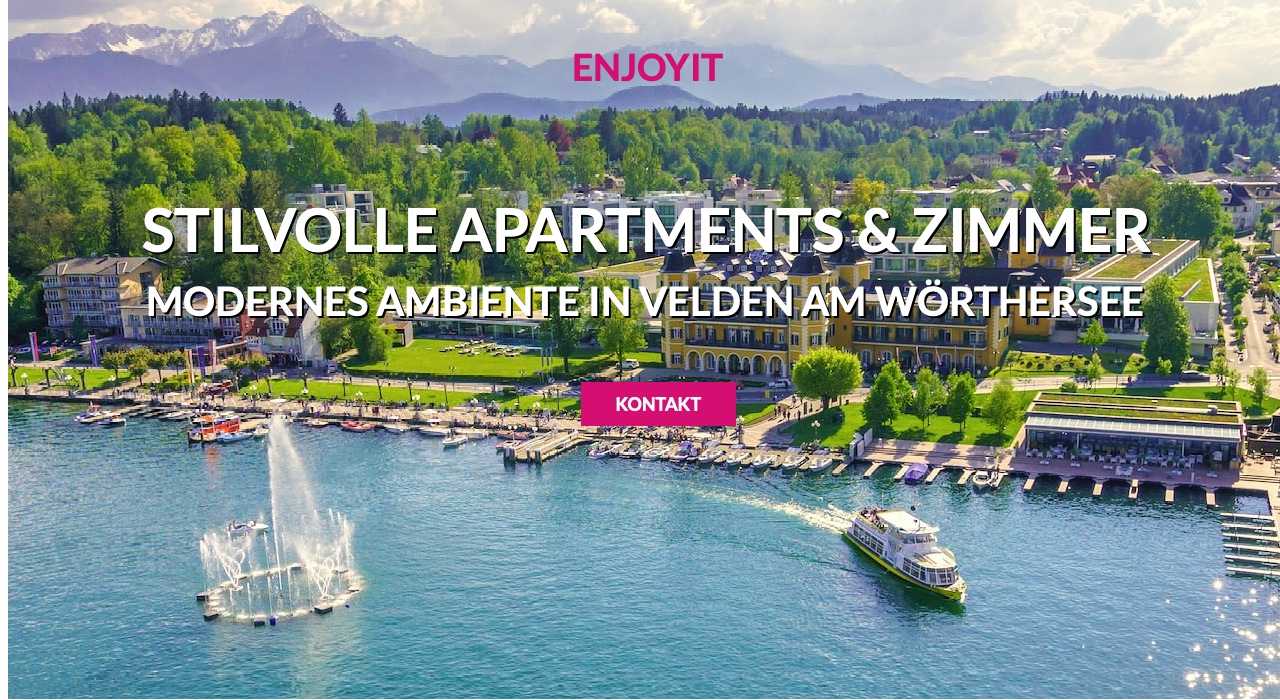 STYLISH
APARTMENTS & ROOMS
MODERN AMBIENCE
IN VELDEN AM WÖRTHERSEE
ENJOYIT
CONTACT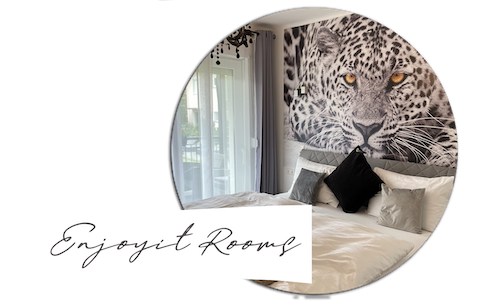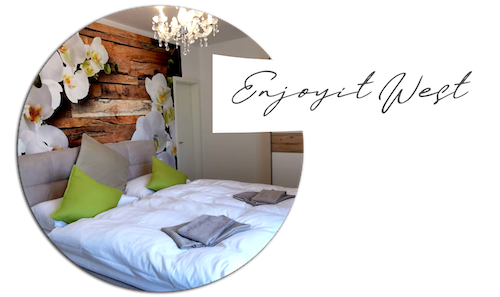 ENJOY YOUR HOLIDAYS
IN VELDEN AM WÖRTHERSEE
SEND A REQUEST NOW
ENJOYIT APARTMENTS & ROOMS
STYLISH - MODERN - RECREATION AND RELAXATION ON THE HIGHEST LEVEL
Welcome to our exclusive Rooms & Apartments in the heart of Velden, probably the most famous community on Lake Wörthersee, Carinthia and perhaps all of Austria. Just a 5-minute walk from the bustling town center with a casino, restaurants, bars and Lake Wörthersee itself. You can expect peaceful sleep, culinary delights, rest and relaxation on the highest level. Stylish Rooms & Apartments in the heart of Velden – Modern rooms and apartments in the immediate vicinity of the castle, the tennis courts, the Veldner Golf Driving Range and Lake Wörthersee: dinner in the nearby historic castle hotel or on Lake Wörthersee, bars, restaurants and cafes in the immediate vicinity.
ROOMS
&
APARTMENTS
IN VELDEN
AM WÖRTHERSEE
As a family-run hotel, we are committed to absolute friendliness and the well-being of our guests and friends first and foremost. "Come as a guest and leave as a friend" is not just a slogan for us. We live to make your stay a complete relaxation or, if you desire, a sporting experience.

We will help you organize your trip and relieve you of as much work as possible, so you can focus on enjoying your vacation. We are able to keep giving our guests the best possible experience because of our regular patrons and would be happy to welcome you as one as soon as possible.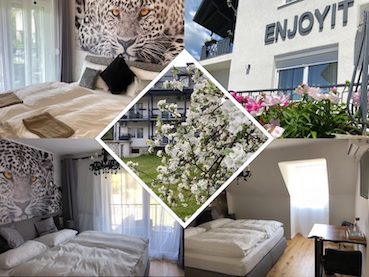 ENJOYIT ROOMS
ENJOYIT WEST
ENJOYIT APARTMENTS
OVERVIEW OF OUR ROOMS & APARTMENTS
Rates per night and room / apartment